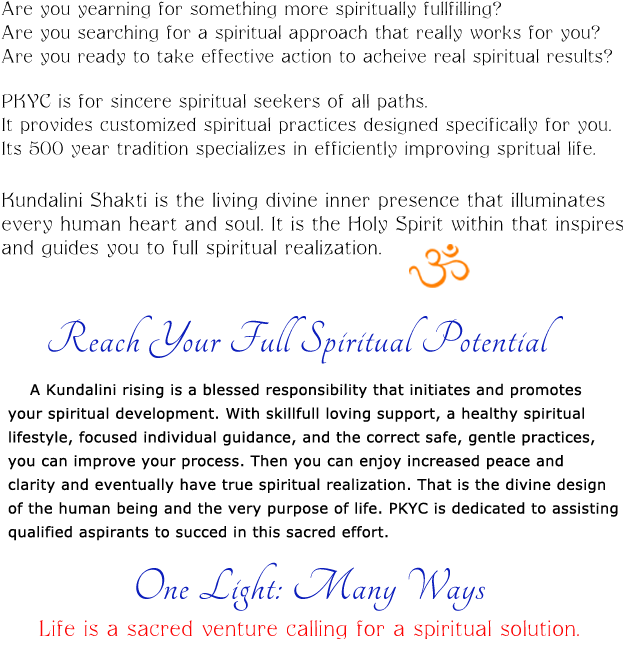 5 Steps of PKYC | Assessment Information | Retreat & Satsang Calendar
Initial, UPAR (returnee), and Respite (solo) Retreats are generally scheduled for the first two weeks and second two weeks of the month.  Please contact our office for details.
Patanjali Kundalini Yoga-Care (PKYC): www.kundalinicare.com | 865-531-2004
PKYC – America: for all North Americans
PKYC – India: for all non-North Americans
PLEASE NOTE:  We are a small spiritual guidance service for qualified spiritual aspirants.  We are not a Kundalini telephone hot line or crisis intervention center.

Print This Page