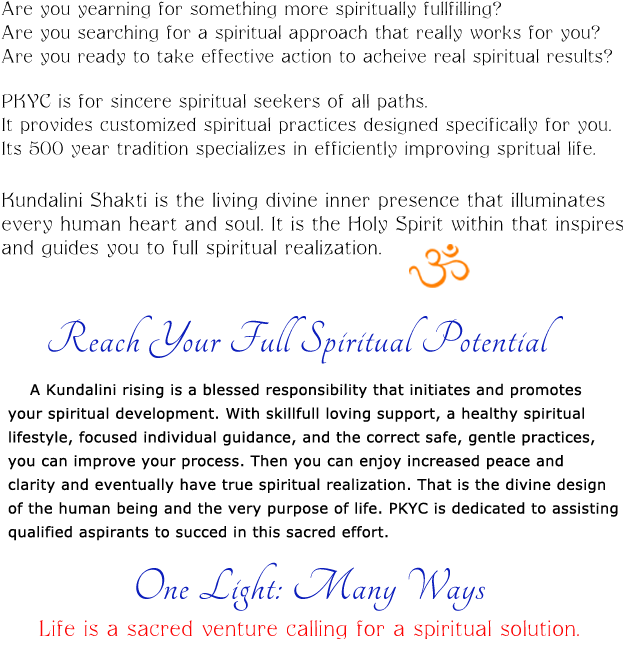 PKYC-USA is currently not receiving new applications. This website will remain as an educational resource. Please see our list of therapists, counselors, and organizations familiar with Kundalini process. At the top of this page, click on Contact; in the drop down menu, click on Links for Spiritual Psychotherapy and Counseling.
Active Consultees, please check for new broadcasts by clicking on the "Inner Chamber" on the Home tab above.  You can also contact Joan Shivarpita personally for a "soul talk" at the contact info she emailed to you.
For new inquiries and retreat information, go to Silvia Viryanand on the Contact page.
Perspectives on National Events
Patanjali Kundalini Yoga-Care (PKYC): www.kundalinicare.com