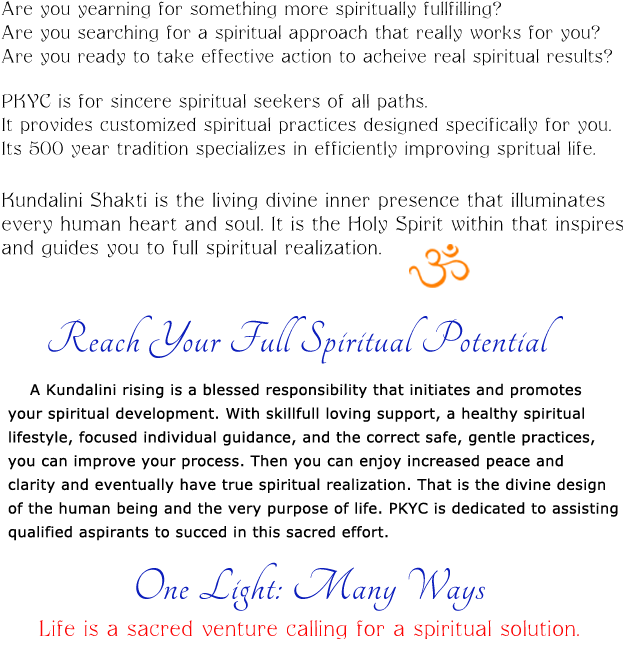 See our 2017 Retreat Schedule (click here). An assessment is required before an Initial Retreat for newcomers. For returnees, Solo Respites and Solo UPARs are generally scheduled for the first two weeks and second two weeks of the month. Please contact our office for details.
Patanjali Kundalini Yoga-Care (PKYC): www.kundalinicare.com | 865-531-2004
PKYC – USA: for all North Americans and individuals in the United Kingdom
PKYC – India: for all others
PLEASE NOTE:  We are a small spiritual guidance service for qualified spiritual aspirants.  We are not a Kundalini telephone hot line or crisis intervention center.